ZEUS - The new charm collection 2020 of ZOLOTAS House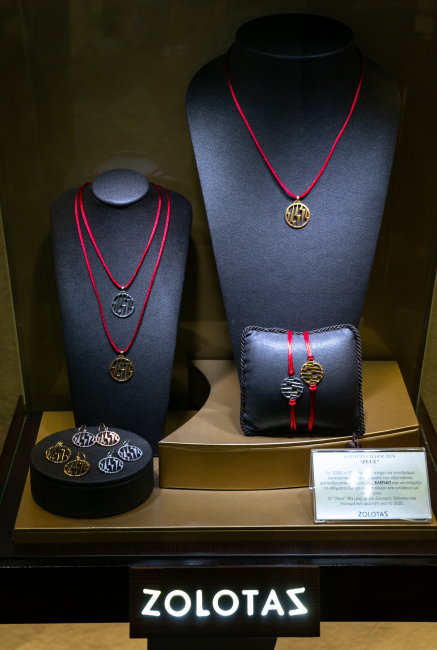 On Wednesday, the 9th of October, the new good-luck charm collection for 2020 'ZEUS' was successfully presented to distinguished representatives of the Greek media at ZOLOTAS Athens flagship store.

The President of the House of Jewelry, Marianne Le Clere-Papalexis, along with the artistic director and CEO, Georges Papalexis, also had the pleasure to welcome the President of the board of the ELEPAP association Mrs Marianna Moschou together with Mrs Iro Kova, Mrs Christina Marouga-Katsouridis and Mrs. Anna Maravea, members of the board of ELEPAP.
With great emphasis on Greek cultural tradition, the ZOLOTAS House created once again a unique, precious charm, inspired by Zeus, master of thunder, was worshiped as the god of Heavens.
ZEUS 2020 Charm collection comes in pendants, bracelets and earrings, made in silver, silver gold plated or gold, enhanced with precious stones.
For the 13th consecutive year, the "good-luck" charm collection of ZOLOTAS House of Jewelry is dedicated to the noble cause of the ELEPAP association in order to support the center's program "Steps Forward" for children and adults with disabilities by offering part of its sales to that cause.